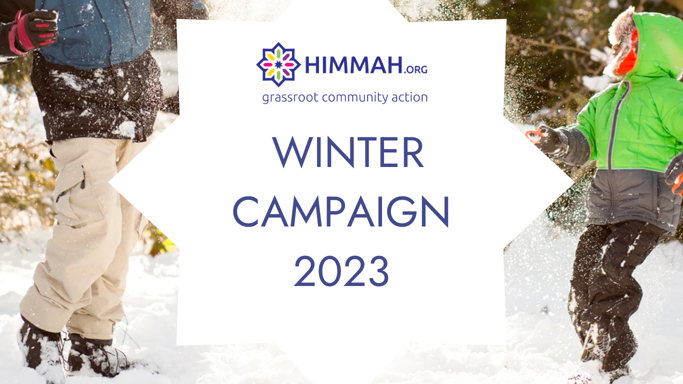 Himmah's Winter Campaign is here to spread warmth and joy throughout Nottingham this festive season. Our mission is simple yet impactful: to provide warm clothes to the community, sleeper packs for the homeless, and children's goody bags to schools in need. With your support, we can make a real difference. We're calling on you to help through financial donations, contributing new or gently used winter clothes, and bringing in toys and sweets for our heartwarming goody bags. Together, we aim to raise approximately £12,000 to make this winter a season of giving, love, and compassion.
Join us in embracing the true spirit of the season with Himmah's Winter Campaign! As we gear up for the cold months ahead, we're on a mission to bring warmth, comfort, and smiles to the wonderful people of Nottingham.
Imagine the joy on a child's face as they receive a special goody bag filled with toys and sweets, or the relief a homeless individual feels when they receive a sleeper pack to stay warm during the chilly nights. It's these moments of connection and compassion that define our mission.
We can't do it without you! Your support, whether through financial donations, donating new or gently used winter clothes, or contributing toys and sweets, will help us reach our goal of raising 12k. With your kindness, we'll be able to touch the lives of many and make this winter season one to remember.